I have written to the Secretary of State for Work and Pensions, Mel Stride MP, calling on him to finally do the right thing and release a report on the effectiveness of his benefit sanctions regime.
Yesterday, the Guardian newspaper reported that the Department for Work and Pensions had been ordered by the Information Commissioner's Office to release the report, which was commissioned by the DWP in 2019.
Despite the fact that the report was due to be published in 2020, the DWP has repeatedly refused to make its findings public.
It is clear that the Department has been supressing the report, which is likely to show that the sanctions regime is ineffective and causes harm to claimants.
The official response from the DWP for some time now has been that they "do not plan to publish a report on the sanctions evaluation as we were unable to assess the deterrent effect and therefore this research doesn't present a comprehensive picture of sanctions".
In spite of this, the Department has point blank refused to commission any further research into sanctions. I have asked multiple Written Parliamentary Questions on this, only to receive shockingly dismissive replies such as the one below.
Question - David Linden MP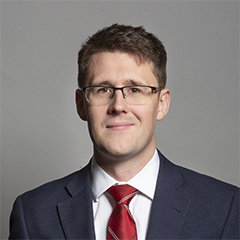 2 March 2023
To ask the Secretary of State for Work and Pensions, with reference to his Department's publication entitled Benefit sanctions statistics to October 2022 (experimental) and pursuant to the Answer of 27 September 2022 to Question 49219 on Social Security Benefits: Disqualification, if he will make an assessment of the effectiveness of the deterrent effect of benefit sanctions on Universal Credit claimants who have been subject to repeat adverse sanction decisions in the last year.
Answer - Minister for Employment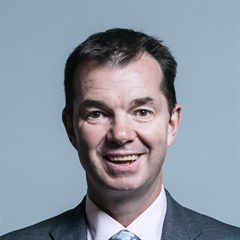 8 March 2023
There are currently no plans to undertake further research on sanctions.
With the Chancellor announcing in yesterday's Spring Statement that "sanctions will be applied more rigorously", it is more vital than ever that the British Government act in the public interest and release their hidden research.
Read my letter to the Secretary of State for Work and Pensions below:
Rt. Hon. Mel Stride MP
Secretary of State for Work and Pensions
Department of Work and Pensions
Caxton House
Tothill Street
London SW1H 9NA
Wednesday 15 March 2023
Dear Secretary of State,
This afternoon I have been appraising myself with your Department's Health and Disability White Paper which makes for interesting reading and which we will no doubt debate the substance of in due course.
I am struck by repeated reference throughout the White Paper to "improving trust and transparency in our decisions and processes". In light of the recent ruling from the Information Commissioner's Office about the Department releasing research it undertook as to the effectiveness of sanctions, I would be grateful if you would confirm that, in accordance with the Department's new found desire to improve "trust and transparency in our decisions and processes" you will now release, without delay, this research which was commissioned by one of your predecessors.
I look forward to receiving your reply.
Yours sincerely,
David Linden MP
Member of Parliament for Glasgow East