Everyone is feeling the pinch at the minute as the cost-of-living crisis continues to strain household finances.
As any pet owner will know, the cost of looking after domestic animals has not been immune from the inflationary pressures felt elsewhere.
Petfood prices have risen sharply over a number of months, with some pet owners facing the unthinkable scenario of having to give up their companion because they simply can't afford to feed them.
That's why I'm backing the Dogs Trust's call to have VAT temporarily removed on pet food as a sensible measure during these hard financial times.
This week in the House of Commons, I secured a spot at the Environment, Food & Rural Affairs question time to ask whether the Secretary of State has discussed the possibility of a VAT reduction with the Chancellor.
In a recent letter to the Chancellor, Dogs Trust revealed that one of the easily available, cheaper pet foods had increased in cost by 38% in a matter of weeks.
Just this week, I was contacted by a couple living in the Belvidere estate off London Road who have a dog with serious medical issues and requires a special diet. They told me that prices have been gradually increasing month-on-month over the last year, but they were shocked to find that a bag of kibble had jumped by over 12% since the start of December. They now need to pay over £60 for a bag weighing just 8kg.
Pets are not a luxury, but pet food is being taxed as a luxury item. That £60 bag of dog food includes around £10 of VAT.
When I asked a Written Question to the UK Government about this, I received the same copy/paste answer to other questions regarding VAT policies.
Question - David Linden MP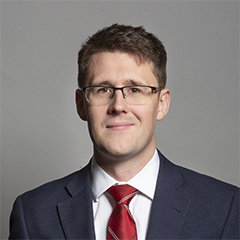 To ask the Chancellor of the Exchequer, if he will provide an estimate of the annual cost to the public purse of a change in the rate of VAT on pet food from standard rate to zero defined in sections 6 and 7 of VAT Notice 701/15.
Answer - Financial Secretary to the Treasury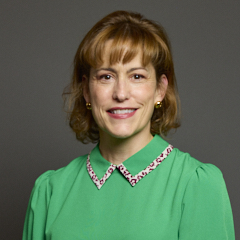 VAT has been designed as a broad-based tax on consumption, and the twenty per cent standard rate applies to the majority of goods and services. Pet food attracts the standard rate of VAT.
Introducing any new VAT reliefs would come at a cost to the Exchequer and any changes should be seen in the context of over £50 billion worth of requests for relief from VAT received since the EU referendum. Given this, there are no plans to change the current VAT treatment of pet food.
The Government keeps all taxes under review. Any future changes to the UK tax system will be costed in the usual way.
On visits to the Dogs Trust rehoming centre in Broomhouse, I've heard heartbreaking stories of people having to give up their loved family pets because they simply cannot afford to keep them.
In many cases, pet owners are going without food themselves to be able to feed their furry friends.
Temporarily removing the 20% VAT rate on pet food would not solve the crisis but it would be a sensible move which would help alleviate pressures on pet-lovers.
It's time to paws the VAT.